Land Rover Oil Change Service & Coupons | Chesterfield, MO
Keeping up with routine oil changes is one of the most effective ways of maximizing the performance and longevity of your Land Rover engine. At Land Rover Chesterfield in Chesterfield, MO, we take pride in ensuring your service experience with us is one that you can feel confident about — our Land Rover-trained technicians provide meticulous attention to every vehicle to ensure oil changes are completed at the high standards of quality set by Land Rover.
Visit our service center to schedule an oil change for your Land Rover and explore available service specials for potential savings opportunities on your next visit. If you have any questions or would like to schedule service by phone, our team is happy to assist when you contact us at (636) 777-5801.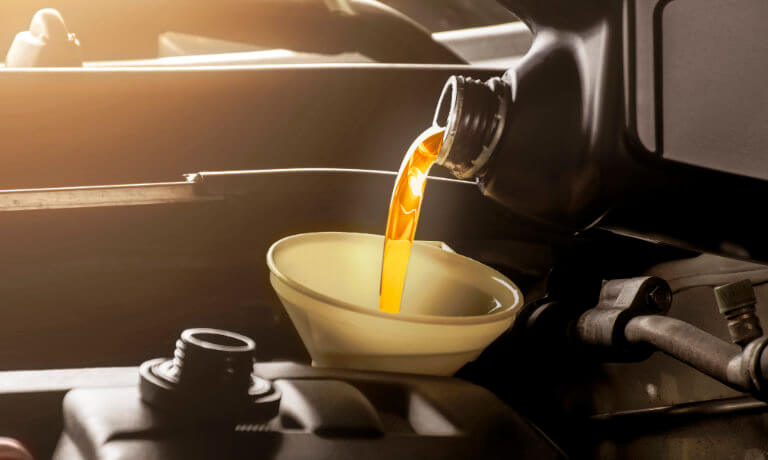 When to Change Your Oil
When determining if your oil change should be completed more frequently than the factory-recommended interval, there are several key factors to consider. It's important to know the type of oil your Land Rover is currently using, as well as the engine type (gas versus diesel), how often you drive, how often you tow, and your typical driving environment.
Land Rover oil changes — including Land Rover Prepaid Maintenance oil service — should be completed at the intervals set forth by Land Rover for your specific model. You can find this information in the Passport to Service or by contacting our service team at (636) 777-5801.
Land Rover Oil Change Diagnostic Light
Advanced monitoring systems — equipped on all recent-year Land Rover models — feature technology and sensors that measure engine performance and fluid levels combined with data relative to your driving style. Data is used to calculate service intervals and provide alerts when maintenance is recommended. The information provided by these systems are estimations and independent oil checks should be completed regularly.
Conventional vs. Synthetic Oil
Chemically engineered with additives that help break down deposits and buildup, synthetic oil is ideal for maximum engine performance and fuel efficiency. Produced from crude oil, conventional oil is less refined and more economical, and can sometimes contain beneficial additives.
Recent-year Land Rover models use Castrol® synthetic oil — refer to your owner's manual for model-specific information.
Importance of Routine Oil Changes
Routinely changing the oil in your Land Rover helps prevent deposit buildup and oil degradation that can lead to a decrease in engine performance over time.
Benefits of Oil Changes at a Dealership
Our Land Rover-trained technicians use the latest diagnostic tools and software, and genuine Land Rover parts and filters so you can be confident your oil is changed to factory specifications.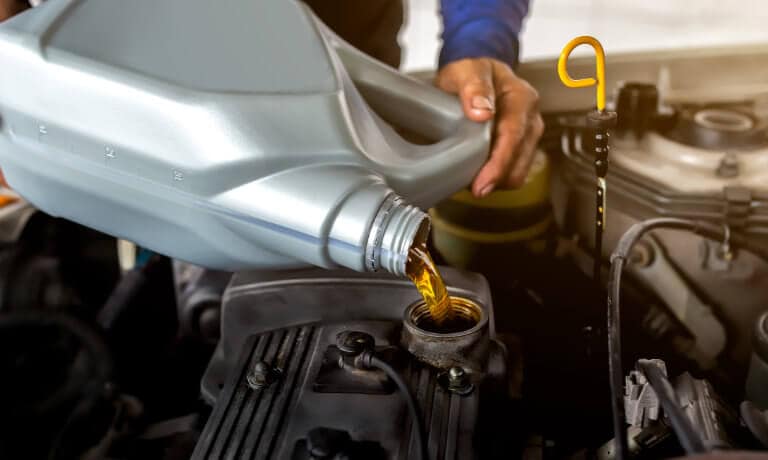 Oil Change Coupons
Take advantage of savings opportunities on your next Land Rover service or oil change with available coupons.
This Month's Offers
Schedule an Oil Change Near Me
Ready to schedule an oil change for your Land Rover? Our service team at Land Rover Chesterfield in Chesterfield, MO, can assist when you call us at (636) 777-5801.
How Can We Help?
* Indicates a required field